Are you looking for a cheap and comfortable Private Journey from Tbilisi Airport to gudauri ski resort? Transfers Georgia offers best ground Transportation Service Tbilisi Airport to gudauri in Georgia.
More information about Tbilisi Airport to Gudauri Ski Resort
Tbilisi Airport located in Tbilisi, Capital City of Georgia Georgia. Its cobblestoned old town reflects a long, complicated history, with periods under Persian and Russian rule. Its diverse architecture encompasses Eastern Orthodox churches, ornate art nouveau buildings and Soviet Modernist structures. Looming over it all are Narikala, a reconstructed 4th-century fortress, and Kartlis Deda, an iconic statue of the "Mother of Georgia." wikipedia.org
Tbilisi International Airport – Gudauri Ski Resort Private & Group Transfers
Transfers Georgia offers visitors super cheap and comfortable private transfers from Tbilisi airport to Gudauri ski resort as well as transfers from Tbilisi airport to Kazbegi Stephantsminda Region, which is well known with breathtaking views from the highest mountains and of course Trinity Church which is located top of the mountain.
Tbilisi International Airport is operated by TAV since October, 2005. In Georgia the company also operates airport in Batumi for 20-year term starting from May 2007.[6] TAV Airports Holding, which owns 76% shares in Tbilisi airport operator TAV Urban Georgia, agreed with the Georgian state-owned United Airports of Georgia to reconstruct the unused runway, one of the two runways at the Tbilisi airport.
Passenger traffic at the airport tripled between 2009 and 2016 to 2.2 million passengers.
On the way from Tbilisi Airport to Gudauri ski resort we offer our guest free tours to Jinvali Dam which is located on the Aragvi River in the Caucasus Mountains and Ananuri Castle.
From Tbilisi Airport to Gudauri Ski Resort Price List
Tbilisi Airport to Gudauri Ski Resort – 3 Passengers
Tbilisi Airport to Gudauri Ski Resort– 5 Passengers
Tbilisi Airport to Gudauri Ski Resort – 8 Passengers
Tbilisi Airport to Gudauri Ski Resort – 18 Passengers
Price includes:
Mineral Water Per Passenger
English Speaker / Russian Speaker Driver
Profesional driver guide service
Meet & Greet Service at the Airport with singed board
Parking & Fees Included
VAT & TAX included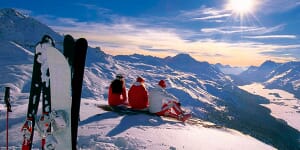 If you still thinking Book or not Service with us we suggest you to read reviews about our service. As well please watch our video to find out more.
Transfers Georgia is official transportation company which operates 24 Hours in Tbilisi Airport .
You can make booking from Here. Tbilisi Airport  company owns special Cars for Ski Season in Gudauri.